One always Knew Jackie Chan could do anything but we never imagined him doing thumkas with Disha Patani and Sonu Sood.
Ever since the trailer for the Jackie Chan and Sonu Sood starrer Kung Fu Yoga was released a few days back, people have been super excited for the film. After all, it's not everyday that you see the Chinese superstar and our very own Chhedi Singh in one frame.
However, more than the action, people were excited about Jackie shaking a leg to our desi Bollywood tunes. And the wait was finally over when a song titled Goosebump was released recently.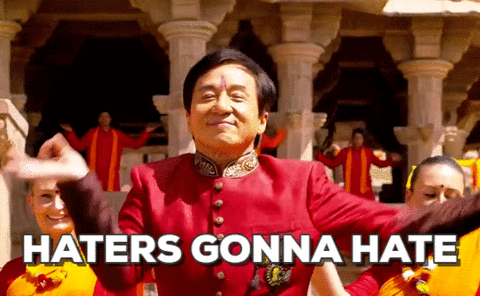 Yes, Goosebump. Not Goosebumps.
There's just one Goosebump.
Sung by Fazilpuria (of Ladki beautiful, kar gayi chull fame) and choreographed by Farah Khan Kunder, the song showcases Chan having the time of his life as he shakes a leg with Sood and Co.
To be honest, the song is kinda catchy. Check it out right here.
(35)